Note: 10 Photos in slideshow. Phase #1 & #2 included 1,446 total man hours of labor.
Canon Display Railroad
Railroad Track Plan: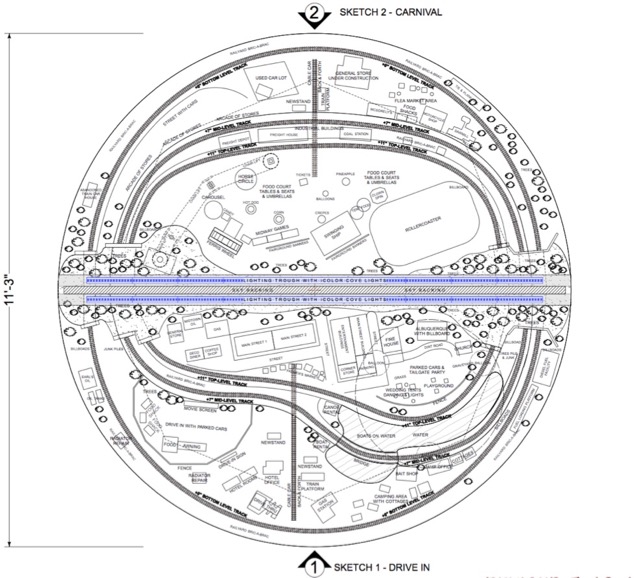 Railroad Requirements:
Layout Size 11' x 11' circle
NCE DCC System
Atlas Code 83 Track
Custom Sky Backdrop
All 5 Trains are Computer Controlled
Spring Scenery
3 Levels of Trains
Custom Drive-In Movie
All Structures Have Lighting.
Amusement Park Rides Computer Controlled.
This client wanted a display for people to take photos with Canon cameras!
Canon Train display video

[ Return to HO Scale Railroad Index ]