Note: 10 Photos in slideshow. Phase #1 & #2 included 15,124 total man hours of labor.
New Haven Railroad
Railroad Track Plan: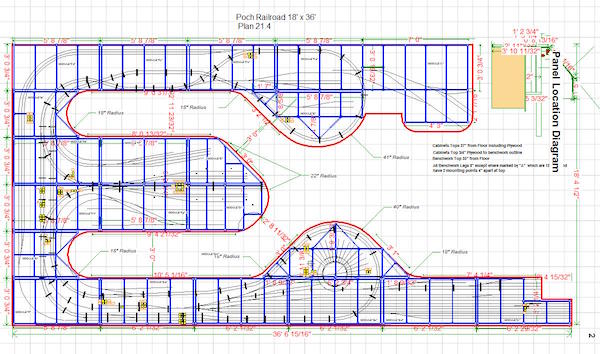 Railroad Requirements:
Layout Size 18' x 36'
NCE DCC Control System
Custom Cabinets
Electronic Wiring
Code 83 Atlas Track
Semi-prototypical Railroad Signaling
Amusement Park
Structure Lighting
Many Custom Structures
Large Yard and Engine Facility
Turntable and 9 Stall Roundhouse
Custom Painted Backdrop
This client wanted a model of the New Haven Railroad. The custom layout features 4-6 train operation.
Watch the New Haven Railroad Video

[ Return to HO Scale Railroad Index ]