Note: 10 Photos in slideshow. Phase #1 & #2 included 609 total man hours of labor.
Tabletop Railroad
Railroad Track Plan: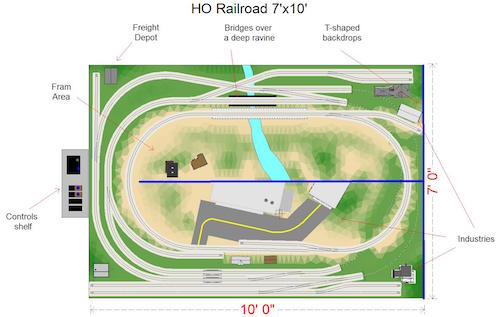 Railroad Requirements:
2 Levels
T-shaped Backdrop
NCE DCC Control System
Control Shelf
Electronic Wiring
Code 83 Atlas Track
Block Signaling
Structure Lighting
Farm Scene
High Steel Bridge
Lumber Mill
Custom Forrest City Building
This client wanted a fun layout to operate with his son. HO scale railroad features 3 trains operating on 3 separate loops.
[ Return to HO Scale Railroad Index ]